Algarve seminar events 2022​
Seminar events providing expert information from sources you can trust on all aspects of living in the Algarve
Independent, expert information from sources you can trust.
The Living in the Algarve seminars are planned to be held 6 times throughout the year at different locations along the Algarve. The seminars are organised by the Open Media Group, Portugal's leading publishers of foreign language media, in association with key partners offering advice on all matters related to living in Portugal. All under one roof you have the chance to listen to live presentations by experts in the areas of legal matters, taxation, residency and many different aspects of life in the Algarve.
If you are considering moving here permanently at some time in the future, living here part time or maybe looking at setting up a business in the Algarve, our seminars offer a unique opportunity to have all your questions answered in one place, at one time.
Each event has either two or three identical seminar sessions, one in the morning and one or two in the afternoon, before or after which you will have time to chat with our event partners.
Our events are free of charge to registered guests. All you need to do is register for your preferred seminar session and book your seat. Registration is also possible on the day at the event reception, subject to availability, so we advise you to register in advance and secure your seminar places.
Guide to living in Portugal
The Open Media Group is Portugal's leading publisher of foreign language media with print and online publications in the Algarve such as the Portugal Resident newspaper in English (established 1989) and Barlavento in Portuguese (established 1977). Our magazines include Essential Algarve, the region's luxury lifestyle magazine (established 2000) in English and Vivre Le Portugal in French.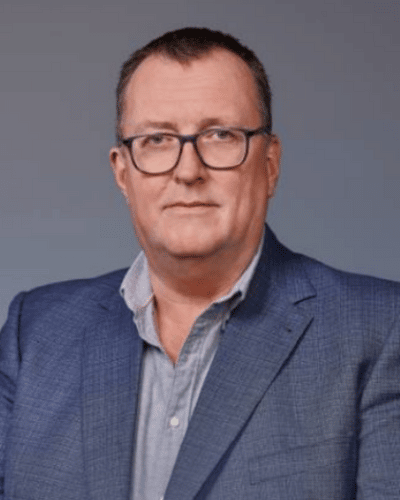 Bruce Hawker
CEO - Open Media / event host
Bruce has lived in the Algarve most of his life, having moved to Portugal from the UK as a child when his family relocated in the late 1970's. His career has been mostly in publishing, as founder and CEO of the Open Media Group; publishers of the Algarve Resident newspaper and Essential Algarve magazine amongst other titles. Whilst continuing in his role at Open Media, Bruce also has interests in real estate. Alongside his business activities, he is also a member of the board of directors of the Lisbon based British Portuguese Chamber of Commerce. Bruce is the host and a speaker at the Living in the Algarve events.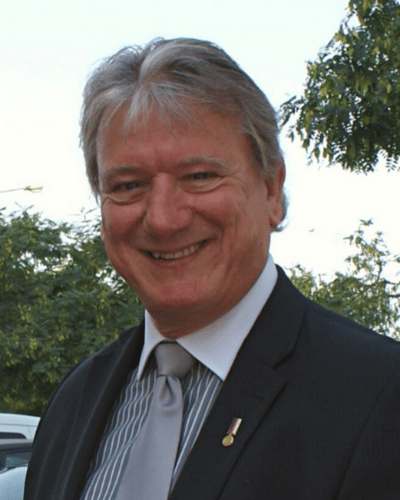 Michael Reeve
CEO - AFPOP
Michael has been CEO of the Foreign Residents' Association 'AFPOP' for 19 years, having first joined as a Member in 2002. AFPOP was established as a non-profit Association in 1987, in an attempt to consolidate its growing information database and provide assistance to over a thousand Members. At that time there was considerable uncertainty about the rules on property ownership, which began to change at a bewildering rate as the foreign interest grew in the Algarve and then across Portugal. Not only that but the rules in the regions were also different and keeping up to date was incredibly difficult. Over the 35 years since its humble beginnings, AFPOP has helped over 37,000 Members to navigate their way around living in Portugal, and currently has a Membership of almost 9,000 active Members. Whilst the Association has grown considerably, its goals and ethos have never changed. AFPOP's primary function remains to assist its Members find answers to their questions. As their logo says, AFPOP is "Here To Help"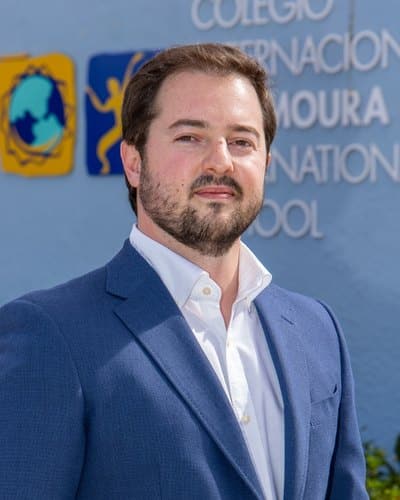 Bruno Nande
Principal English studies - Vilamoura International School
Bruno is the Principal of English Studies at Colégio Internacional de Vilamoura (CIV). A graduate of King's College London, he joined CIV in 2015 as an A-Level History Teacher. At CIV Bruno joined an innovative educational project, focused on excellence and promoting student achievement. Vilamoura International School is a partner of Cambridge Assessment International Education, allowing graduates to pursue their goals in top universities all over the world. With a diverse multicultural community, CIV places a strong emphasis on educating its students for active and responsible participation in society. With close to four decades of history, Vilamoura International School is a reference in international education in the Algarve.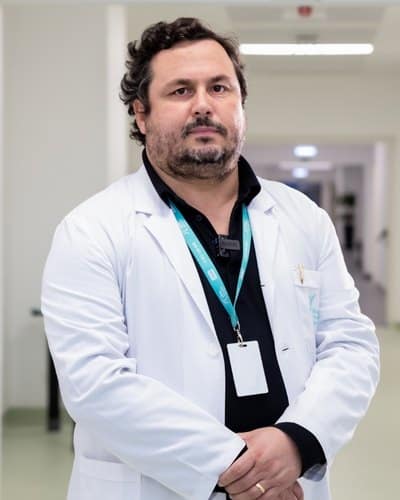 Dr. Paulo Sousa
Clinical Director - HPA Group
Graduated in Medicine from the Faculty of Medical Sciences of the Universidade Nova de Lisboa in 1995 and Specialist in General Surgery since 2004. Clinical Director of the Hospital Particular do Algarve – Gambelas (Faro), President of the Medical Council of the HPA Saúde Group, as well as Coordinator of the Department of Surgery and President of the Oncology Committee. Specialist differentiation in Minimally Invasive Surgery and 3D Laparoscopic Surgery. Extensive experience in oncological surgery of the colon and rectum, oesophagus and stomach, thyroid, head and neck, breast, spleen and soft tissues. Director of the ATLS – Algarve Program and supervisor of medical internships in the area of Surgery of the Integrated Master's Course in Medicine of the University of Algarve.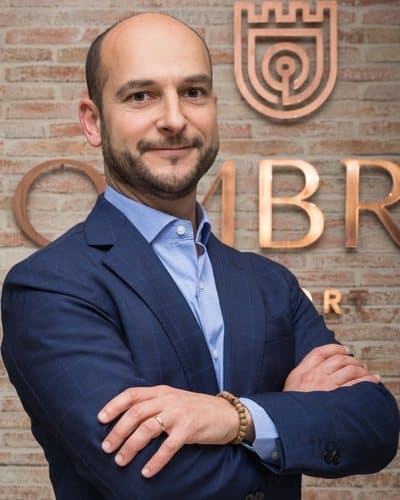 João Richard Costa
Ombria Resort - Director of Sales & Marketing, Algarve
João has been managing the Ombria Resort sales team in Loulé since 2016. João has extensive management experience in real estate, having worked in several mixed-use luxury resort developments, namely at Pine Cliffs Resort, Praia D'El Rey Golf & Beach Resort and Westin CampoReal Golf Resort & Spa, in Portugal. Ombria Resort is a luxury low-density sustainable development surrounded by nature, in the heart of the authentic Algarve and less than 25 minutes from the coast and Faro airport. It includes a 5-star hotel, an 18-hole golf course and several different types of properties for sale. Currently under construction, the completion of its first phase is scheduled for spring 2023.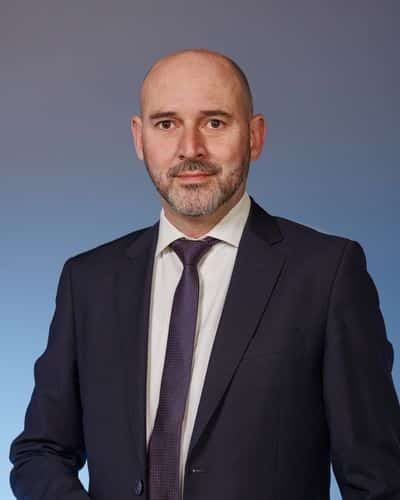 Jorge Pereira
Fine & Country Algarve - Sales & Marketing Director
Jorge was born in Angola but grew up in the beautiful city of Geneva, Switzerland, where he completed a degree in Tourism Management. He lived and worked for five years in Ukraine before moving to Portugal in 2012 and started his career in real estate in 2015 when he moved to the Algarve and joined Fine & Country in 2018 as general manager of the central Algarve office in Almancil. As a web and online marketing expert with a passion for photography, he combines his role in management with advising the marketing team and working as a property consultant assisting vendors and buyers. In his spare time, Jorge enjoys combining his love of photography, aviation and travel as an avid plane spotter.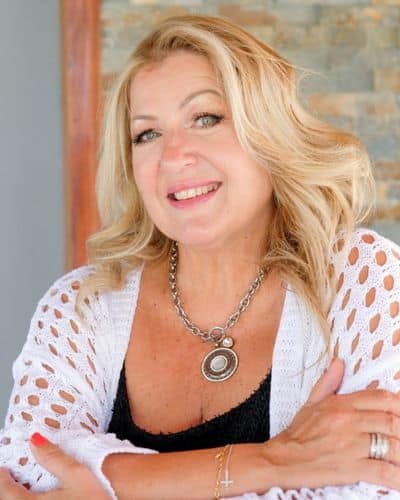 Manuela Robinson
Associate Director - Blacktower
Manuela Robinson is an Associate Director for Blacktower Financial Management, and has been with the company for almost 10 years, but has been in the financial industry services for over 30 years. Having worked in International banks and organisations, Manuela's area of expertise lay in International Pension Transfers, Private Wealth and Financial Management and Tax Efficient Planning and always putting her client's best interest as a priority. The Blacktower group was formed in 1986 by John Westwood, who is now a board member of The Federation of European Independent Financial Advisors, to provide independent wealth management advice and a bespoke service for both individual and corporate clients, focusing on the above-mentioned areas. Blacktower has a footprint all over the world, more precisely in 20 locations and has approx. $2bn assets under management. Blacktower aims to achieve your financial and personal aspirations and with our expertise we find the right product for each individual's circumstances and requirements.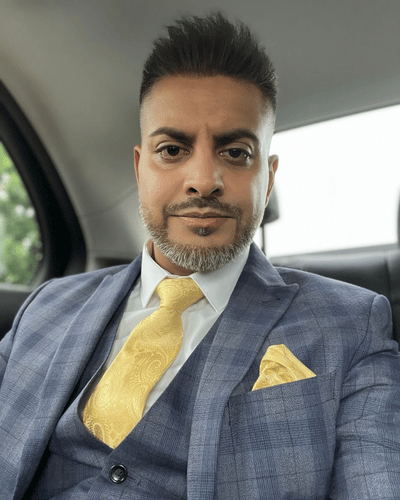 Suraj Gokani
Founder - Currencies 4 You
Suraj has over twenty years of experience working closely with private individuals, whether transferring money for their new life overseas, investing in high-value goods or simply making regular international money transfers. Currencies 4 You is a Regulated Currency Exchange Specialist with offices in the UK, Spain, Portugal and Poland. Founded in 2009, the company has grown significantly over the last 13 years, having safely transferred over $2 billion globally, with access to 150 currency pairs, and an online platform with 2-factor authentication. Currencies 4 You, an award-winning company, continues to be a market leader. Currencies 4 You's team of currency experts works closely with each of its clients to understand their currency requirements, providing a tailored strategic approach and minimizing the risk of volatility using financial tools, which saves their clients millions of pounds each year.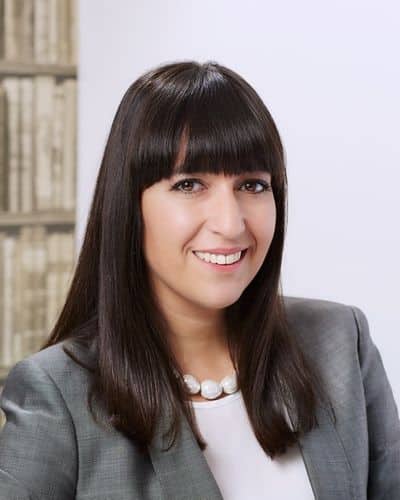 Rita Branco
Co-Founder & Partner - ALLAWYERS
Rita Branco is a Portuguese qualified lawyer and member of the Portuguese Law Society. She has been practising law in the Algarve since 2000. Rita completed a post-graduate specialisation in Tax Law, Real Estate, Urban Planning and Construction Law before founding Allawyers Law office with Tiago Felizardo in 2010. Rita was President of the Loulé Delegation of the Law Society from 2011 to 2016 and a Member of the Council and National Board Committee in Lisbon, representing the Algarve, from 2016 to 2020. Rita practices in the fields of property conveyancing and tax law, wills, gifts and probates, corporate and commercial law, residence and emigration. ALLAWYERS has collaboration with law offices in the UK, Belgium, France and Ireland and has a team of lawyers with over 20 years of experience in a broad range of legal fields, all registered with the Portuguese Bar Association and fluent in English.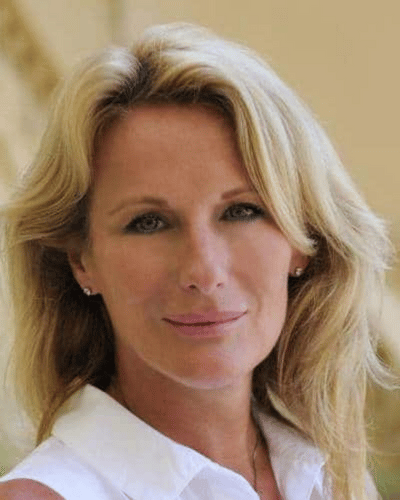 Shelley Wren
Head of Business Development - The Sovereign Group, Portugal
Shelley has over thirty years' experience in investment advisory working with high net worth investors. Shelley works closely with Sovereign's Wealth Management and Retirement Planning teams and is able to make recommendations according to clients' needs and objectives to guide them through the complexities of acquiring international investment property, of using trusts, foundations, funds and companies worldwide, to structure, develop and maintain individuals' assets for secure wealth succession planning. In addition, and working with the Sovereign Portugal team, Shelley can advise clients on their Non Habitual Resident and Golden Visa applications to ensure maximum tax benefits for our clients.
Click here to book your seats for our seminar sessions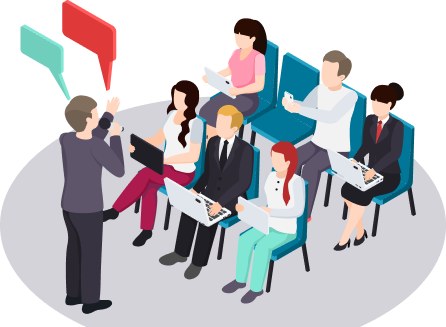 Contact us for more information on the event